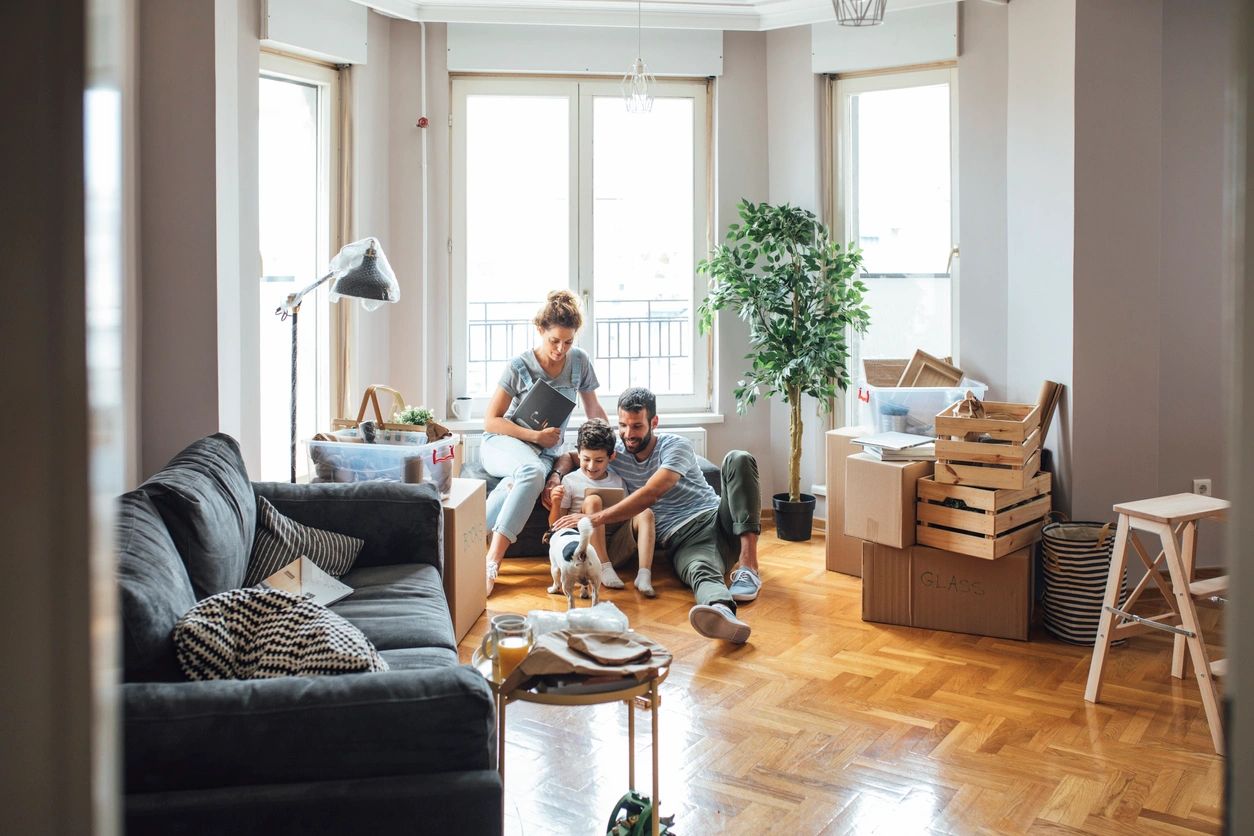 Our approach
We like to ingrain our family values and ethics in all aspects of our company from start to finish. Presenting a professional & sincere appearance is the foundation of our approach to delivering a seamless move.  Our Move Professionals will do everything possible to make the process comfortable and accommodating.
The CDK Story
Rick Sandoval began his moving and storage career more than four decades ago. He started as typical helper, but became excited about the contrasting facets of the job. He soon became a professional mover, crew lead, and eventually an owner operator. One truck became two, and two became five, and soon he had a fleet of trucks with several employees. One by one his children joined the company after and it has scaled substantially since.
Meet the Family
CDK is a family owned and operated company. Both parents Rick & Michelle Sandoval are involved daily. Their children Chris, Dustin, & Kalia are actually the inspiration for our company's name. Each of them have a unique function and job role within the company.
Rick started his journey in the moving and storage industry in 1979. He excelled in every aspect and soon after formed the company we are today. His accumulative knowledge and experience guide our day to day operations.
Chris Sandoval
Vice President
Director of Third Party Services
Chris has been with the company for nearly two decades now. His talent for diagnostics and analytical personality made him the prime candidate to run our Third Party Division. Under his lead we have grown and exceeded all expectations in that department.
Dustin Sandoval
Secretary Treasurer
Director of Sales & Marketing
Dustin has been with the company since 2006. He is in charge of sales and will usually be corresponding or meeting with potential customers. Dustin also manages the Human Resources Department and assists with day to day operations.
Kalia Sandoval
Director of Administrative Services
Kalia started with the company three years ago and has been crucial to the productivity within the office. She oversees document processing, file management, receipt logging, and assists in the Human resources Department.
Request a Free Estimate
Need a quote? It's simple to request a quote online. Just provide some basic information about your needs. Life can be stressful enough. Selecting a mover doesn't have to be.